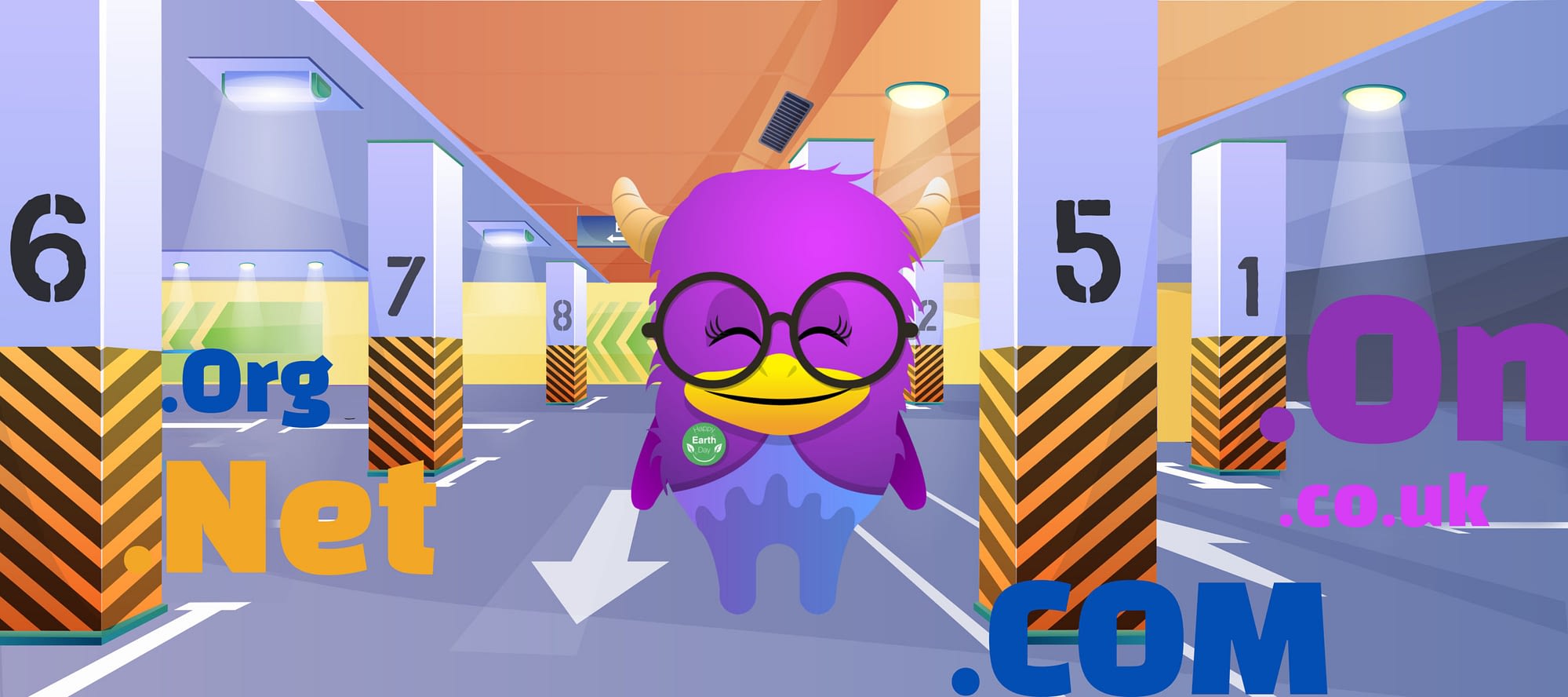 When picking a domain name for your website, you want to make sure to get it right. This is how the public will know you, so it is important to pick a name that accurately reflects your brand message. While this whole process may seem like a headache, worry not! Just keep these 14 tips and tricks in mind when picking your domain name and you are sure to come up with a winner.
1. Keep it simple to spell
One of the biggest mistakes that a business can make when choosing their domain name is to pick one that does not make phonetic sense. You want your business to expand and one of the best ways for it to do that is by word of mouth. If potential customers cannot understand how to say or spell your domain, you will lose business.
2. Stay unique
Make sure that your domain is special enough to be memorable. Keep it catchy and unique enough that customers will remember it easily. This will also keep you away from legal troubles that can occur if your website is too close to another brand's domain.
3. Stick with .com
While there may be a whole list of potential domain name extensions, .com is the tried and true staple of business. Other domain extensions can even be untrustworthy or seem unprofessional.
4. Short domains are good domains
Short domain names are much better than longer ones. They are simpler to remember and enter. Your domain name should reflect your business in the fewest characters possible.
5. Stay away from double letters
Typos will always happen, but you can cut down on their frequency by keeping double letters out of your domain. Double letters can be difficult to read, especially for older people. If you can increase business simply by not having double letters in your domain, there is no reason to use them.
6. No hyphens
Just like double letters, hyphens are very prone to create typos. Hyphens are also commonly found in domains of spam websites, which you do not want to be associated with your business in any way.
7. Web hosting offers free domain registration
Depending on what web host you use, you may be able to register your domain for free! Websites such as BestKnownHost, sometimes offer affordable website hosting combined with domain registrations. 
8. Use keywords in your domain name
Search engines will be more likely to direct users towards your website if you are able to put a keyword or two in the domain name itself. This may be difficult, as domain names that utilize common keywords are often snapped up quickly. But if you can land one, go for it! 
9. Give yourself the chance to expand
Your website may have many pages on it, but your domain name should be universal enough that you can build off of it. For example, if you run a sports equipment website, registering a domain like tennisrackets.com is not the best idea if you intend to expand your inventory to include baseball bats, hockey gear, or any other sports equipment.
10. Try a domain name generator
If you are having difficulty creating your own domain name, there are plenty of services online that can help you generate one. You can find these services with a simple search. Domain generators like Nameboy have been around for a very long time, with established reputations.
11. Do some research
When you are picking your domain name, you should always check to see if someone else has already snatched it up. You can look on Google to see if the domain is already claimed, or you can do a trademark search. You may also want to look to see if the domain you are considering may have previously belonged to another company. If it has, you should check their reputation to see if you may potentially be associated with something negative. 
If your domain is too close to another company, you may have to deal with legal issues or brand confusion. Always trademark and copyright your website's name and logo as soon as possible.
12. Popular domain registrars
You may have a great idea for a domain, but do not want to purchase the hosting service for your website just yet. In this case, you can register your domain to keep it from being stolen by someone else. Domain registrars are fairly common online and they often have coupon codes that you can enter for a sizable discount.
BestKnownHost.com is a domain registrar that also offers hosting services for when you choose to host your website on your chosen domain.  
13. Best place to register domain names
With the variety of domain registrars available, it can be difficult to pick which one works best for you. It's always a good idea to shop around and see what different registrars have to offer before you commit. Domain registration is not too expensive in most cases (usually between £15 and £35), but it is always good to save money. Also, take a look at the other services that these domain registrars offer.
14. Be quick!
Domain names are constantly being registered. Thousands of domains are created every day, and this number most likely will not go down anytime soon. Domain names are comparable to real estate and people are always looking for good domain names that are brandable and useful.
If you take your time deciding on a domain name, you run the risk of someone else snapping it up. Domain registration is not too expensive, so it is recommended to just buy the domains you are considering, and just wait for the ones you don't want to expire.
If you liked this article, then please subscribe to our YouTube Channel for WordPress video tutorials. You can also find us on Twitter and Facebook.